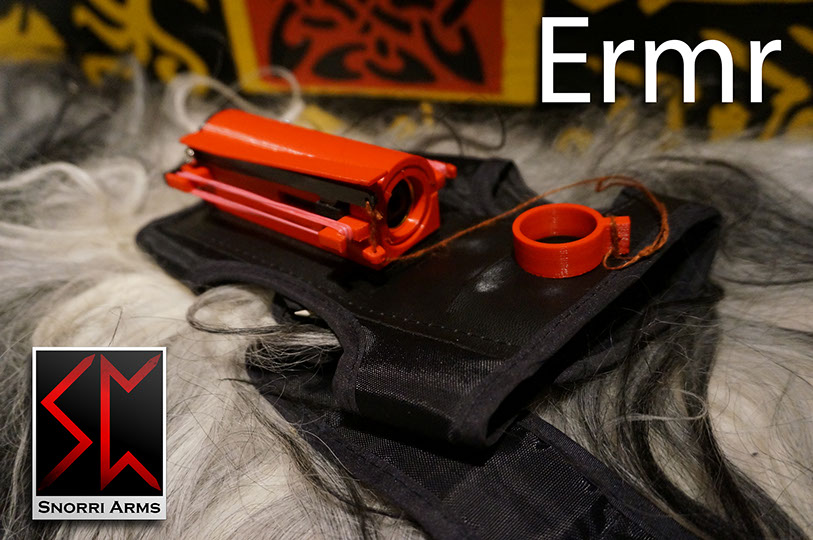 Never get caught unarmed ! A powerful 6BBs blast just with a flick of the wrist.
Ermr is an arm mounted gun. Slip the ring on, flick your wrist and the shot goes off.
Wear it under you sleeve for extra stealth and watch the look on your enemy's face when he get peppered with BBs
Works using Madbull SS6 shotgun shells.
Custom Order Only.